Bio-Energy Scan : Analysis the holistic body function. Assess the risks of future health
In normal conditions, The cells in the body are active under the energy field at the appropriate frequency. But when internal organs or tissues have malfunction, injury, inflammation, or infection, energy waves with a specific frequency are generated. Many medical research shows that each frequency that occurs is associated with different organs or functions of internal systems. This includes infection by pathogens such as viruses, bacteria, parasites, or fungi.
💡Bio-Energy Scan detects energy waves that the body responds to by stimulation with low-energy electromagnetic fields. (Energy consumption is 1,000 times lower than MRI scan), making it safe, not having accumulation in the body, and dangerous side effects. The results of the scan will reveal the holistic function of the body, malfunction of internal organs, latent infections, malnutrition, accumulation of toxins including health problems that need to be corrected or may occur in the future.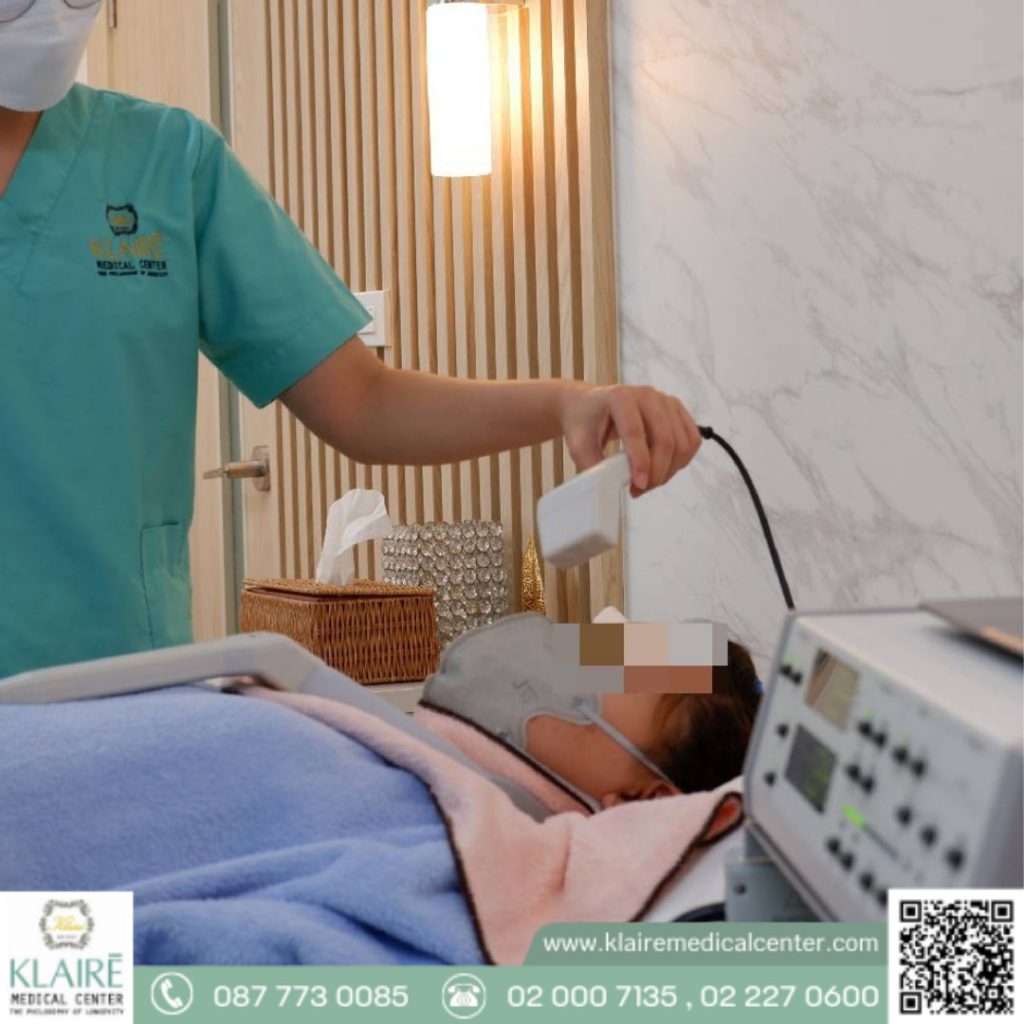 Besides being used in the investigation, Bio-Energy scan can also be treatment at the same time. By providing energy to the body through energy waves based on the frequency detected, and the position of the body in response which are different for each person and each time.
Bio-Energy Scan is an individual detection of abnormalities in the functioning of the internal systems which other tests may not be detected. It is a test that is real-time and can be used as a supplement to make your health check more complete. The important thing is that it is safe and non-invasive.
For more information and appointment booking with KLAIRĒ Medical Center, please contact
📱 Line@ ID: @klaireclinic or https://line.me/R/ti/p/%40klaireclinic
📩 Email: info@klairemedicalcenter.com
☎️ +662-000-7135, +662-227-0600
🌐 https://klairemedicalcenter.com/
⏰ Mon – Fri: 8.00 AM – 17.00 PM, Sat: 8.00AM – 12.00 noon
🏥Location: https://maps.app.goo.gl/ZMLhMb1nRuSt3…
🏆 Live Smart Get Strong Better Longevity
* Copyright by M.D. Health and Beauty co,.ltd.
#wellnesscenter #wellnessclinic #antiagingclinic #antiagingcenter #wellnesscenter #wellnessclinic #antiagingclinic #antiagingcenter #antiagingtreatment #antiaging #antiagingbangkok #wellnesstourism #wellness #wellnessjourney #medicalwellness #ondamed #bioenergyscan #biofeedback #biofeedbackscan