We are the World-class Quality Medical Center
Klaire Medical Center or KMC is one of hi-end medical centers in Thailand. KMC provides world-class quality integrative medical services to Thai people and patients from many countries in Europe and Asia. KMC has combined a wide range of cutting-edge medical technologies and knowledge in Integrative medicine to cover all health problems, improve treatment efficiency and take better care of your health. Our services focus on personalized treatment programs based on the latest innovations and knowledge such as Anti-aging and Functional medicine, Precision Medicine, Regenerative medicine, Fertility Preparation, Sport medicine, Orthopedic and Physical therapy as well as Cell therapy.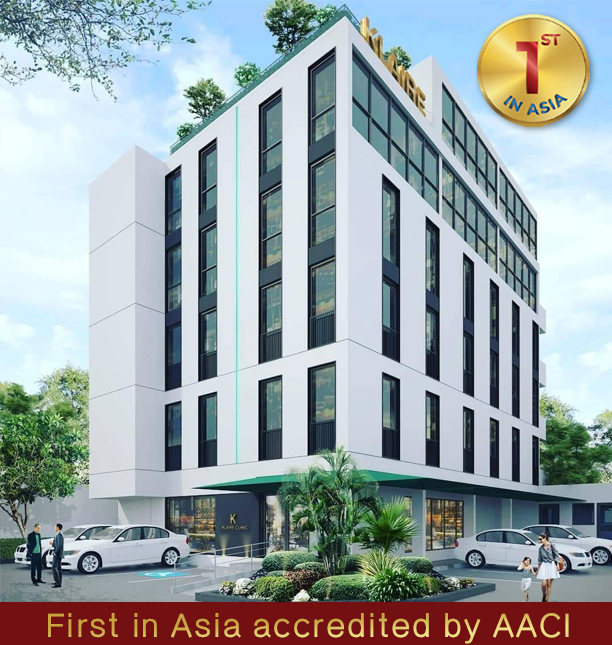 Klaire Medical Center is a specialized medical clinic in Thailand that receives international accreditation by AACI (American Accreditation Commission International) and ISO 9001:2015 . Moreover, Klaire Medical Center is also certified Covid-19 guideline for medical travel program by GHA (Global Healthcare Accreditation) .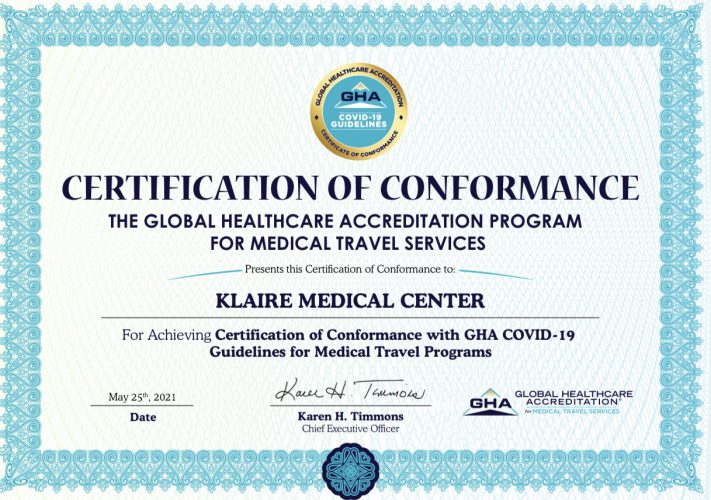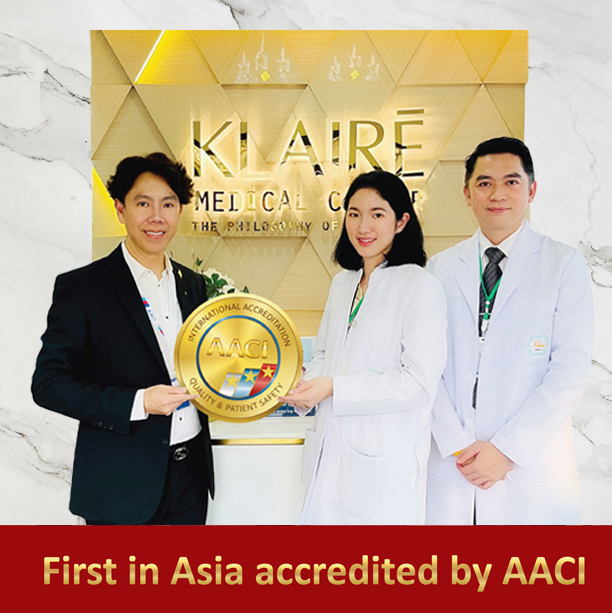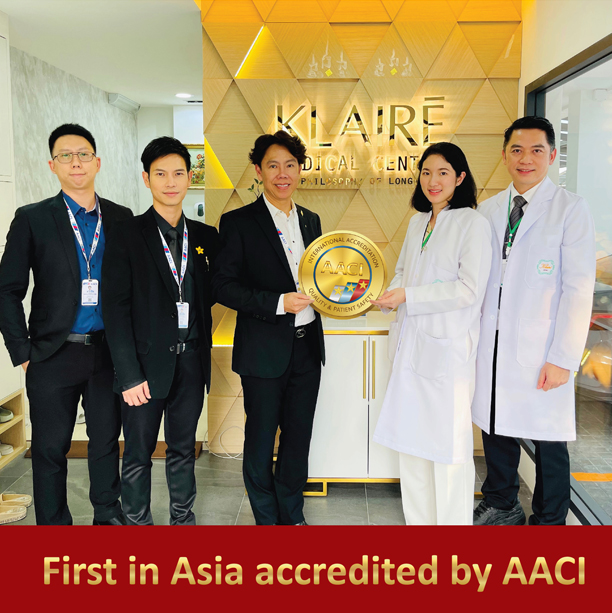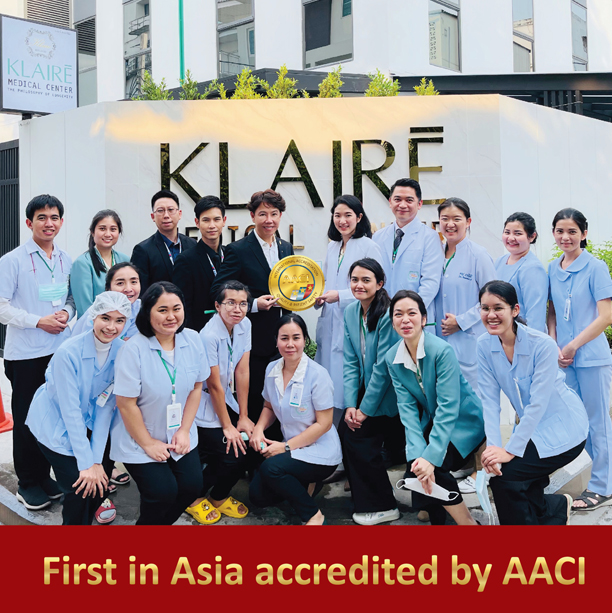 Klaire Medical Center's services