คุณโสภาวดี เพชรชาติ
"ได้รับการดูแลจากคุณหมอเป็นอย่างดี โดยคุณหมอได้ให้คำปรึกษาและคำแนะนำที่ละเอียด อธิบายสร้างความเข้าใจในเรื่องของการเปลี่ยนแปลงของฮอร์โมนต่างๆ ที่เป็นผลมาจากอายุที่มากขึ้น และแต่ละตัวส่งผลในเรื่องอะไรบ้าง ทำให้เห็น ความสำคัญของการรักษาความสมดุลย์ของระดับฮอร์โมนให้อยู่ในระดับที่เหมาะสม สามารถบรรเทาปํญหาที่เกิดขึ้นในช่วงนี้อย่างเป็นองค์รวม ทั้งในส่วนของสุขภาพกาย ผิวพรรณ อาการนอนไม่หลับ อาการวัยทอง รวมไปถึงในช่วงโควิด ยังได้รับ vitamin เสริมภูมิคุ้มกันโดยตรงที่เหมาะกับดิฉันอีกด้วย และ ในช่วงการแพร่ระบาดของโควิดนี้ ทางคลีนิคมีมาตราการความปลอดภัยที่เหมาะสม ไม่ว่าจะเป็นการจัดให้สามารถพูดคุยกับคุณหมอผ่านทางระบบ Zoom Meeting ได้ มีระบบการคัดกรอง ทำความสะอาดตั้งแต่หน้าประตู และการจำกัดจำนวนคนไข้ที่เหมาะสม และทำให้ดิฉันและคุณแม่มั่นใจ เมื่อเข้ามารับบริการที่  แคลร์คลีนิคค่ะ"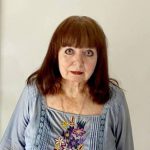 Jenny E.
I first started Bio-Identical Hormone treatment under the care of Dr.Patsri more than 20 years ago. With a focus on 'preventative medicine' and with regular blood tests, any health problems were identified prior to them becoming a major illness. My hormones and supplements are adjusted as and when required. In addition to the above Dr.Patsri offers other advanced treatments and I urge you to view those on her website. I would highly recommend Dr.Patsri and her team to anyone wishing to achieve optimum health and lifestyle.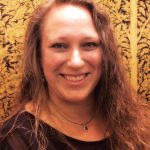 Ms. Sara Ghorayeb
Before seeing Dr.Patsri, I was Tired and lazy all the time. After working with her, I'm back to my former self ! I have energy motivation & the desire to continue making great choices that improve my mood, energy and weight control goals. Thank you for giving me my life back !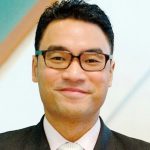 Khun Nudhapol Asavabahokhin
I came to Klaire' Clinic seeking treatment for numerous chronic health issues, but what I received was more than medical solutions. Dr. Patsri and Dr. Kittisak showed great patience, compassion and kindness towards my medical situation. They gave peace of mind to a struggling patient through time for open discussions, detailed explanations, and outlining options for specific courses of treatment. With over 20+ years of combined experience, they go above and beyond their responsibilities as Thailand's top medical professionals to create a true doctor-patient relationship in a family environment. I would like to take this opportunity to express my deepest gratitude to the whole Klaire' Clinic family for being an essential part of my second chance at a healthy life.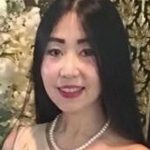 คุณ สุวิษา ฐิตินิรันดร์
เป็นลูกค้าที่นี่มา 6 ปีแล้ว ตั้งแต่ใช้บริการมา ร่างกายและสุขภาพแข็งแรงขึ้นมาก ไม่ป่วย ประเภทเป็นหวัดงอมแงมไม่มีเลยค่ะ ผลตรวจสุขภาพประจำปีก็ดีขึ้นอย่างต่อเนื่อง ไม่มีค่าอะไรเกินเลยค่ะ ที่นี่คุณหมอ รวมถึงน้องๆพยาบาลและผู้ช่วยทุกคนน่ารัก ให้คำปรึกษาและช่วยเหลือดีมากค่ะ คงไม่เปลี่ยนไปที่ไหนแน่ๆ เพราะมั่นใจมากในสุขภาพที่ดี แข็งแรงไปกับ Klaire' clinic ค่ะ